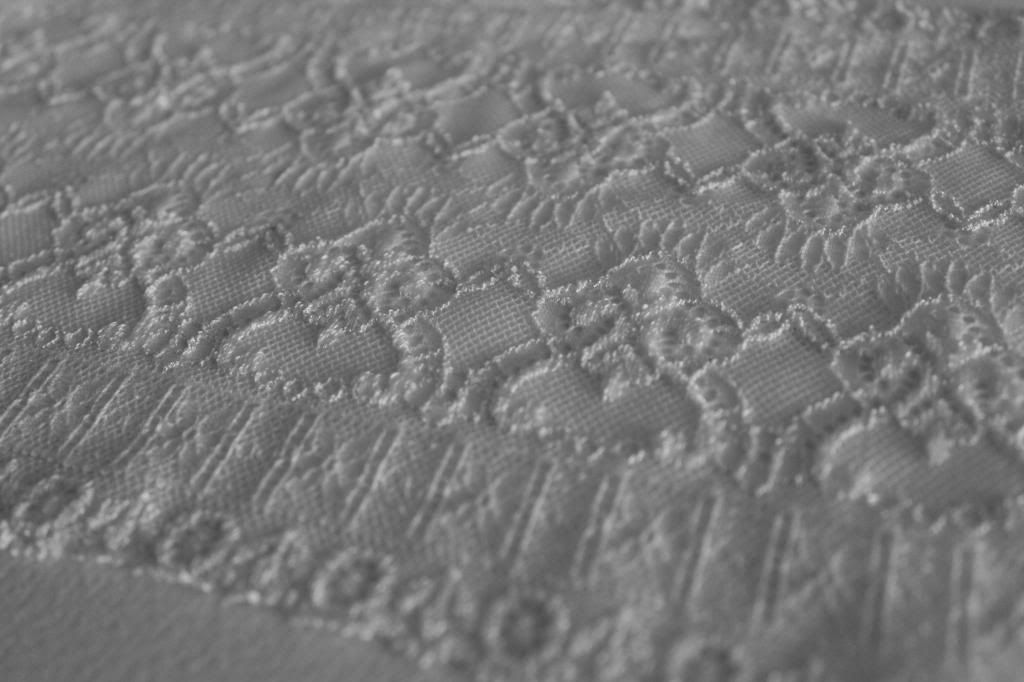 1. La pieza de encaje que escogí medía 20cm de ancho. Compré 3,5m: 20cm altura x 3 veces (60cm de altura total de la pieza) x 50 cm x 2 (delante y detrás).
The lace I chose was about 20 cm height. You have to mesure the witdth of yours. I bought 3,5m because: 20cm height x 3 times (60cm height needed) x 50cm long x 2 (front and back).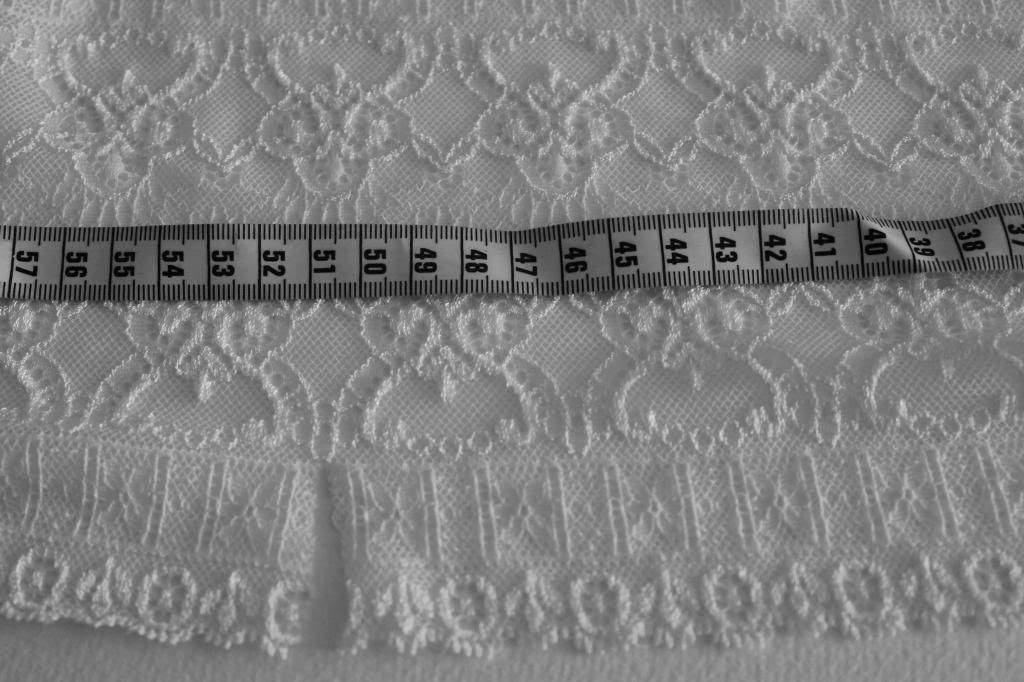 2. Cosed una pieza de las cortadas con la otra de manera que vayamos ampliando la pieza. Haced lo mismo con el resto, hasta obtener lo siguiente:
Make a seam joining two pieces. Do the same with the rest until it looks like this: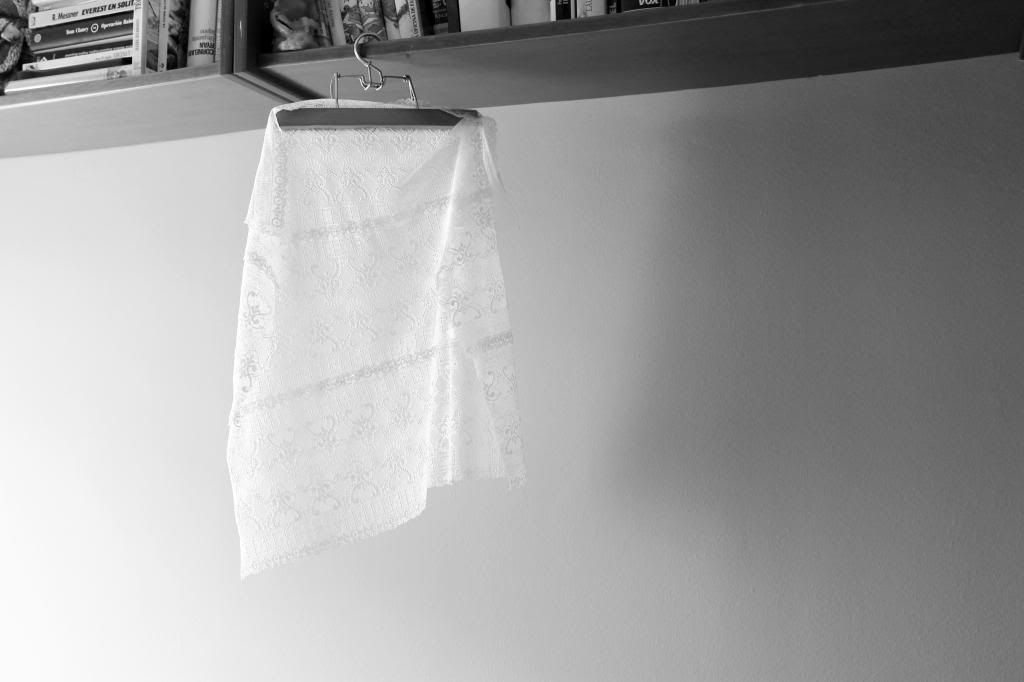 3. Cortad la pieza siguiendo el patrón que queráis. Yo escogí uno bien siemple. Unid los hombros, así:
Cut it following the pattern you choose. I chose a simple pattern. Join the shoulders like this: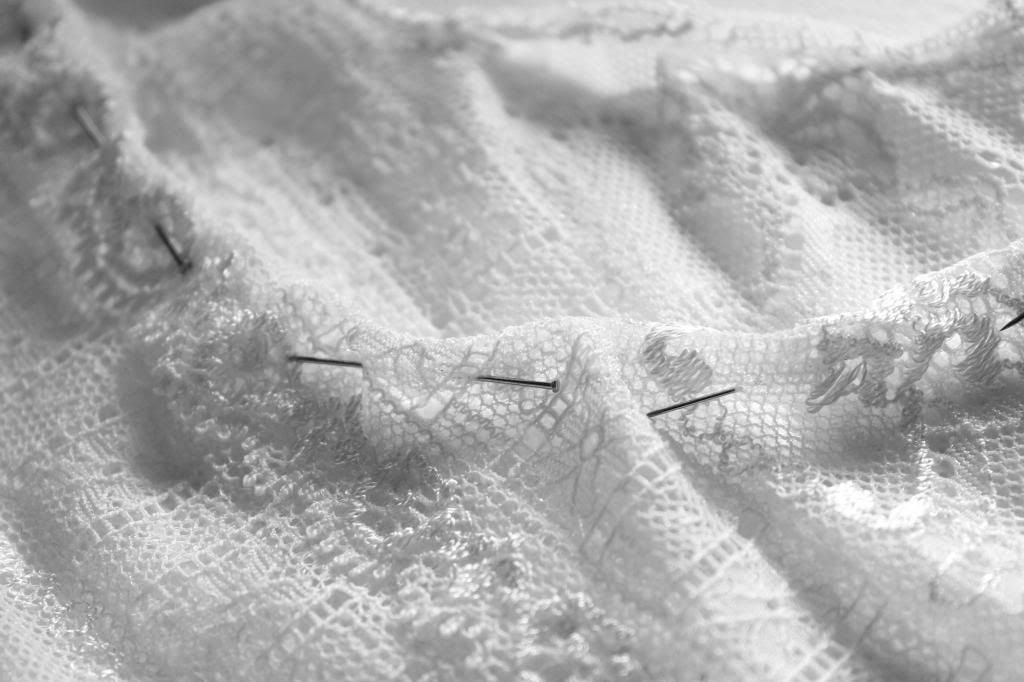 4. Cosed el escote, la espalda y los laterales.
Sew the necklines and both sides.
¿Sin paciencia? Encuéntrala
aquí
No patience? Find it here
LOVE
M