Últimamente sufro algo así como una fascinación por las blusas de estilo kimono. Hace una semana decidí hacerme yo misma una de ellas y, además de ser tremenda y sorprendentemente fácil (tengo en mente un post con el proceso), estoy encantada con el resultado. Lo que más me gusta de ella es el aire bohemio y desenfadado que le da a cualquier conjunto, por básico que sea; que, de hecho, es como mejor luce.
Debo reconocer que me ha dado -también- por llevar trenza, siempre y cuando la acompañe con unos pendientes de borlas y pom-pones. Otra obsesión.
Lately I have been suffering from kinda of a crush with kimono-like jackets. That is why I finally took the chance and made myself one. What I like the most of this sort of clothing is that they add a bohemian breeze to the simplest outfits ever.
By the way, I should be honest and accept I am stucked in wearing braids with pom-poned and tasseled earrings. Yes, one more crush.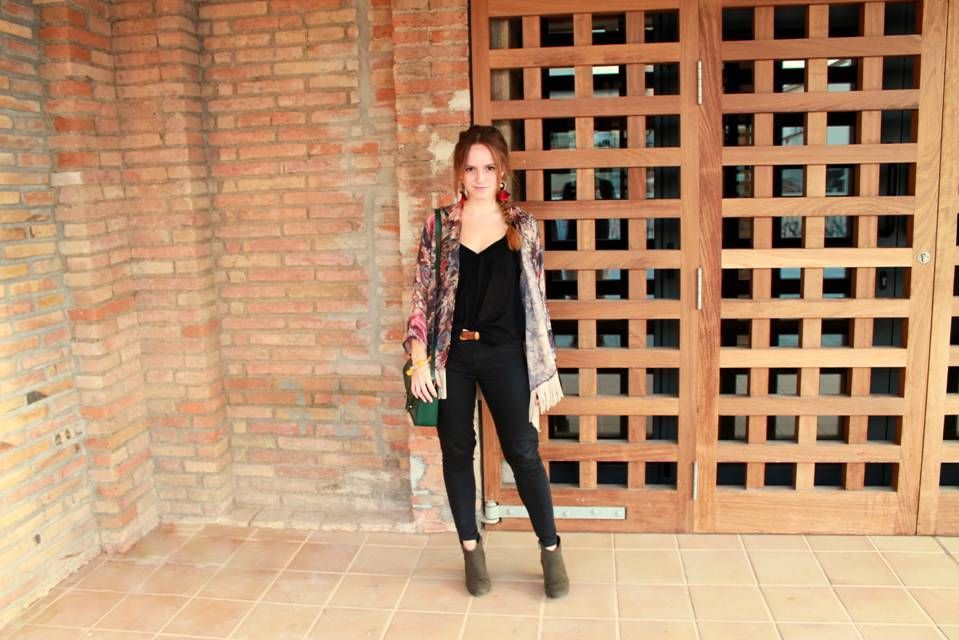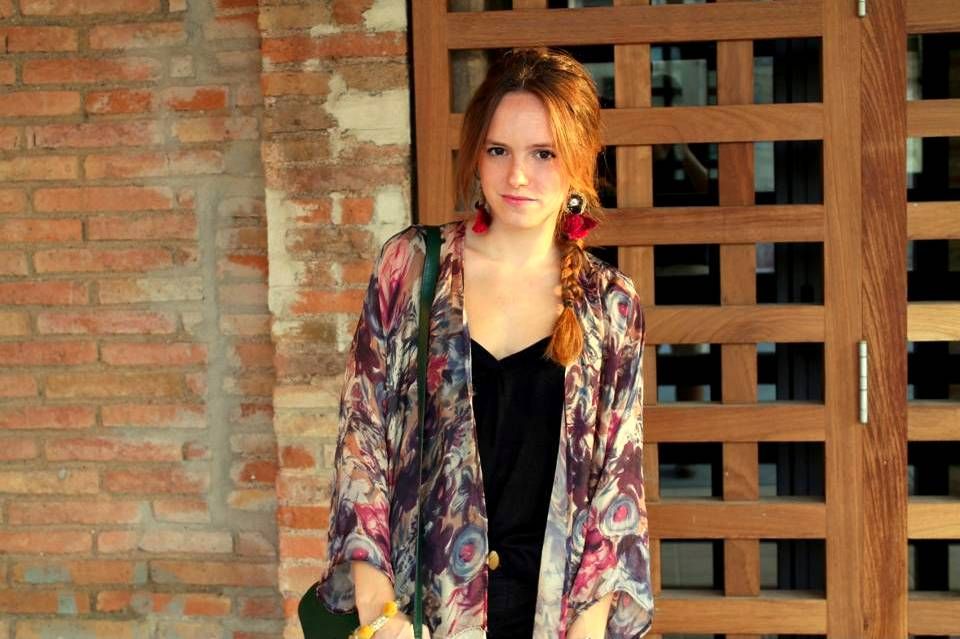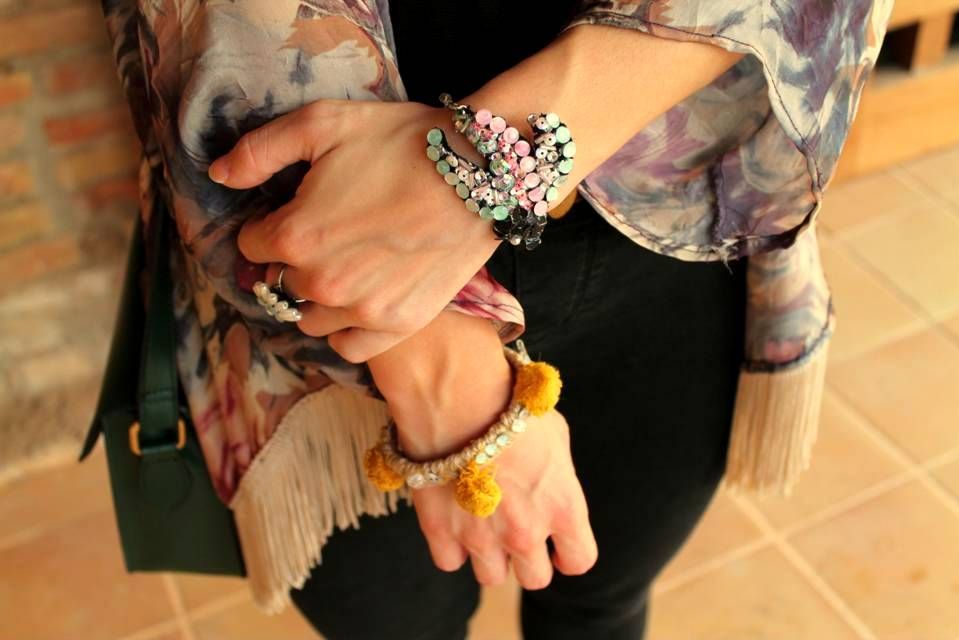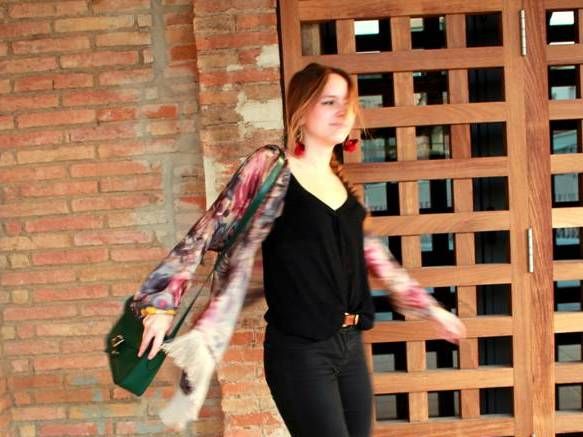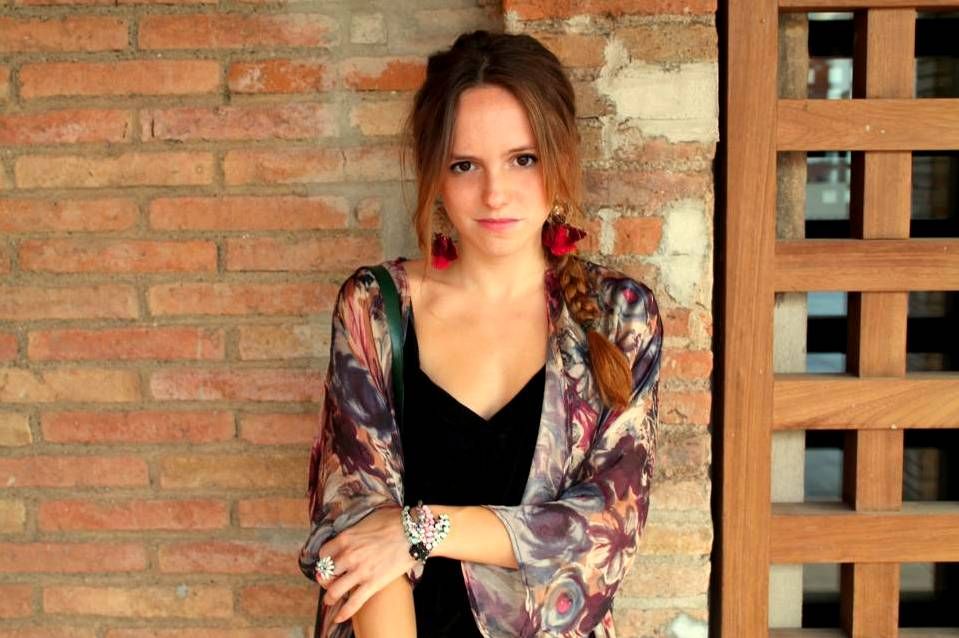 Kimono-like jacket - DIY
Dress as top - Friday's project
Pants - Zara
Booties - Bosanova
Bag - Misako
LOVE,
M